Y'all know how much I love me a bulletin board. I've said it a good one million times. But this time, I want to show you how to DIY your own letters for bulletin boards. So, let's just jump right on in!
I had the pleasure of putting up some staff boards at the kids' school last week. I just finished them up, so I wanted to share these bulletin board ideas with you. Plus, I've included a video below on how to create these bulletin boards yourself!
First, here's a birthday bulletin board idea! I needed to revamp the Birthday Board I made for the staff a few years ago. It was faded and outdated, so I gave that wall a fresh look! I made a Happy Bday Pennant, black balloons, and month circles. Then, I typed up the birthdays of all staff members… and stapled those up! Now, at the end of the year, the little colored squares can be removed and I can add the new birthdays for next year!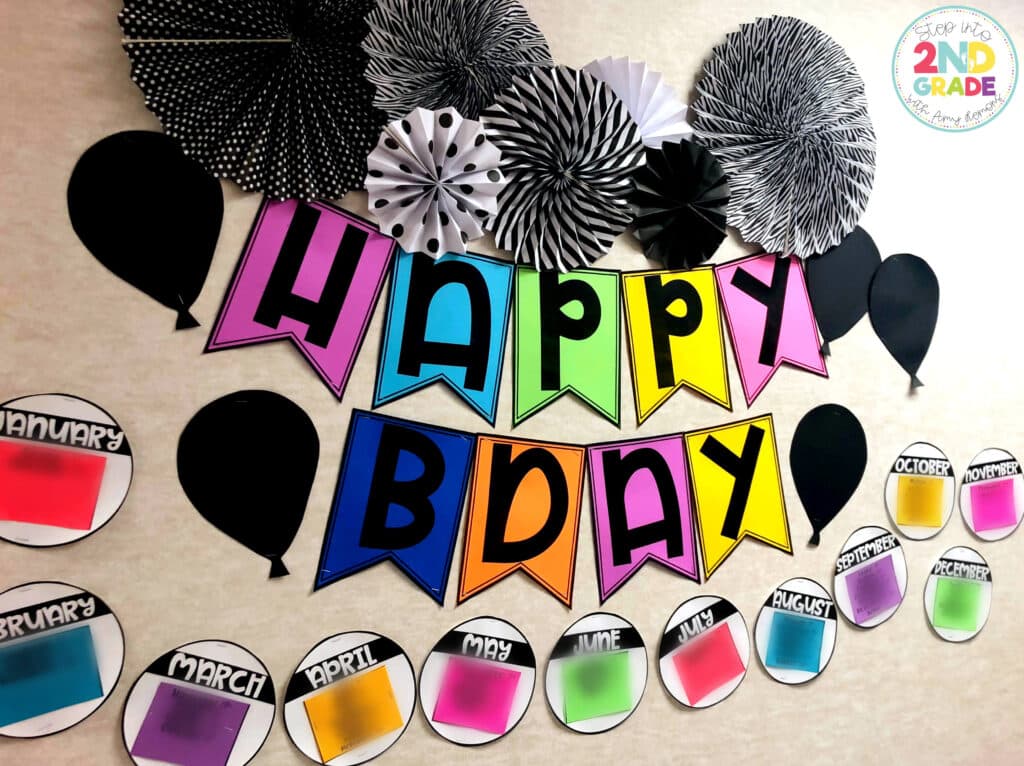 Paper Fans: Amazon Affiliate Link HERE
I love this Birthday Banner because you can use it for the staff, at home, or in the classroom! You could use the banner to just celebrate a loved one's birthday, or you can use the whole set for a bulletin board! You can find the Birthday Banner Set HERE!
I've been making a Staff Shout Out Board of some kind for years now. I'm probably on at least round 5. You can see my first one HERE. This year the principal wanted to have a megaphone for each staff member. They are going to write little notes of encouragement or shout outs on the megaphones throughout the year.
Now the staff can feel uplifted when they visit the office. They can write notes to one another or check out what others have written about them! You can check that Bulletin Board Set out HERE! I love that it can also be used in the classroom for students to shout each other out! I included a Let's Shout Out Our Class in the unit as well!
The last office board I put up was inspired by Tales of a Very Busy Teacher. The principal wanted the staff to feel encouraged when they visited their mailboxes. We asked for staff members to share their "WHY." Why did you become a teacher? Why do you wake up each morning? Why do you do what you do every single day? The staff came up with some great ideas! We posted those and will continue to add to it. You can see her Bulletin Board Set HERE.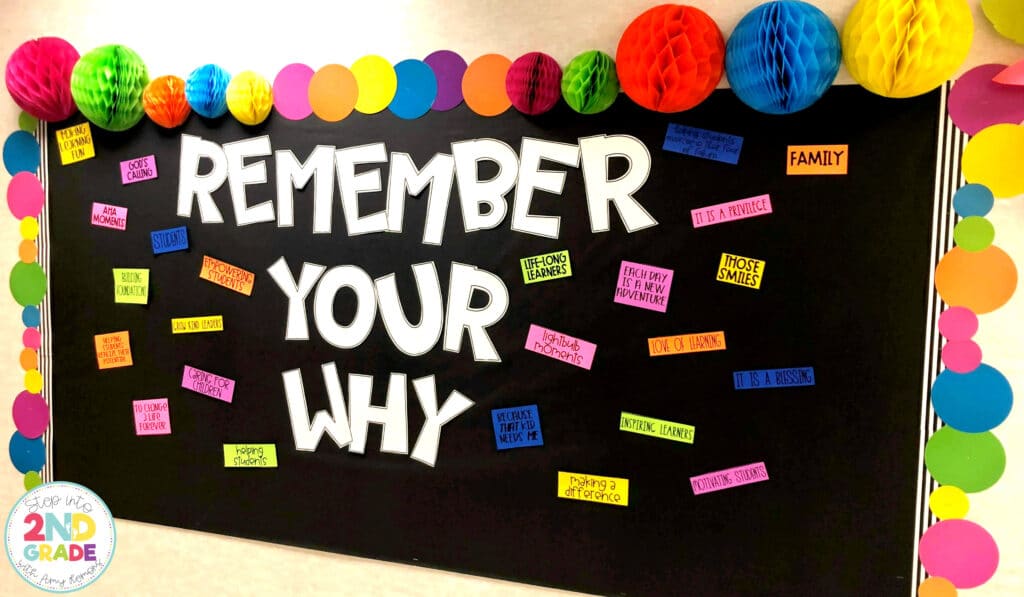 For a video tutorial on how to create your own letters for bulletin boards, check out below:
This should be my last bulletin board ideas post for a while! Happy Back to School!