Have you ever read The Great Kapok Tree by Lynne Cherry? This book is PERFECT for this week because we are celebrating Earth Day! It is a beautiful story about a man who falls asleep as he is trying to chop down trees in the rainforest. Exquisite animals from the rainforest journey down to whisper in his ear while he is sleeping. They whisper in his ear about the importance of the rainforest.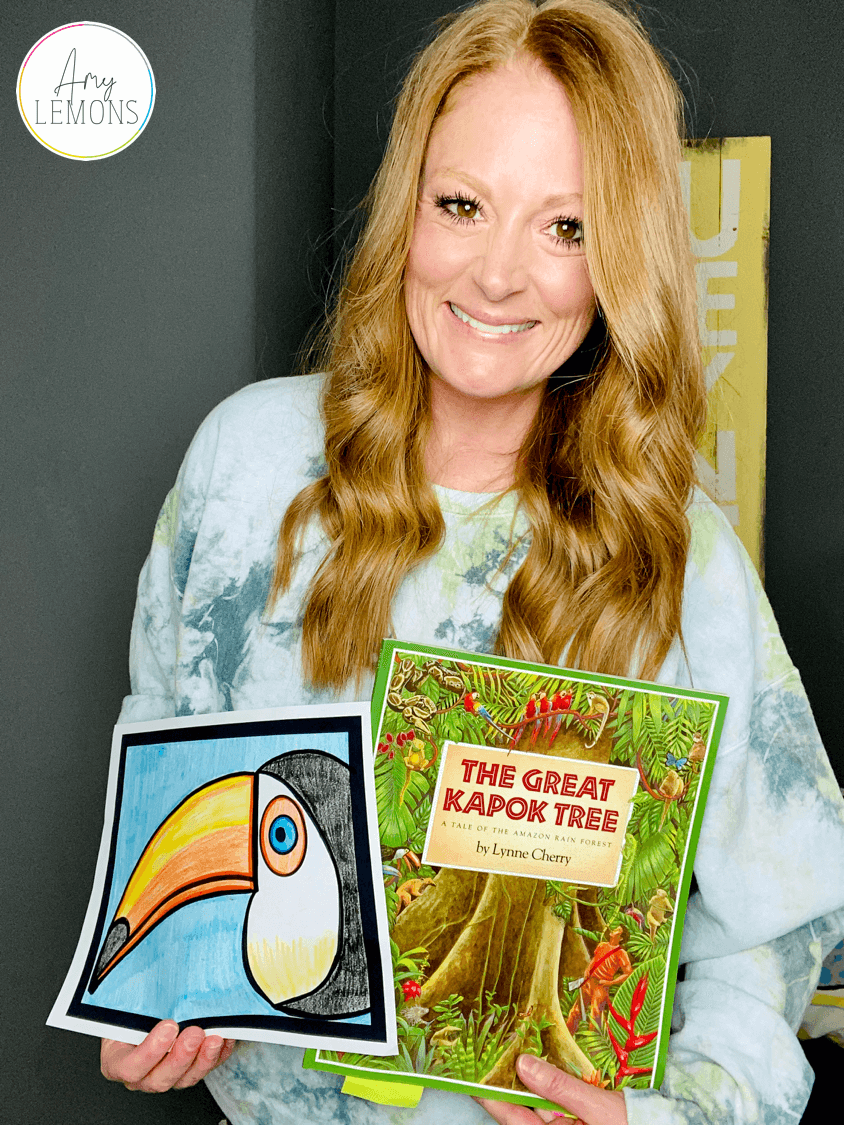 Video Read Aloud and Lesson
You can find the read aloud of this story with a lesson on sensory language below.
Here is a link that you can share with your students: bit.ly/GreatKapok
Sensory Language
Throughout the read aloud we discuss the different examples of sensory language that we find. Students learn the importance of sensory language and how it brings a book to life.
Directed Drawing
After the read aloud and lesson, students can draw a picture of a toucan. The toucan was one of the animals that persuaded the man to not chop down the trees.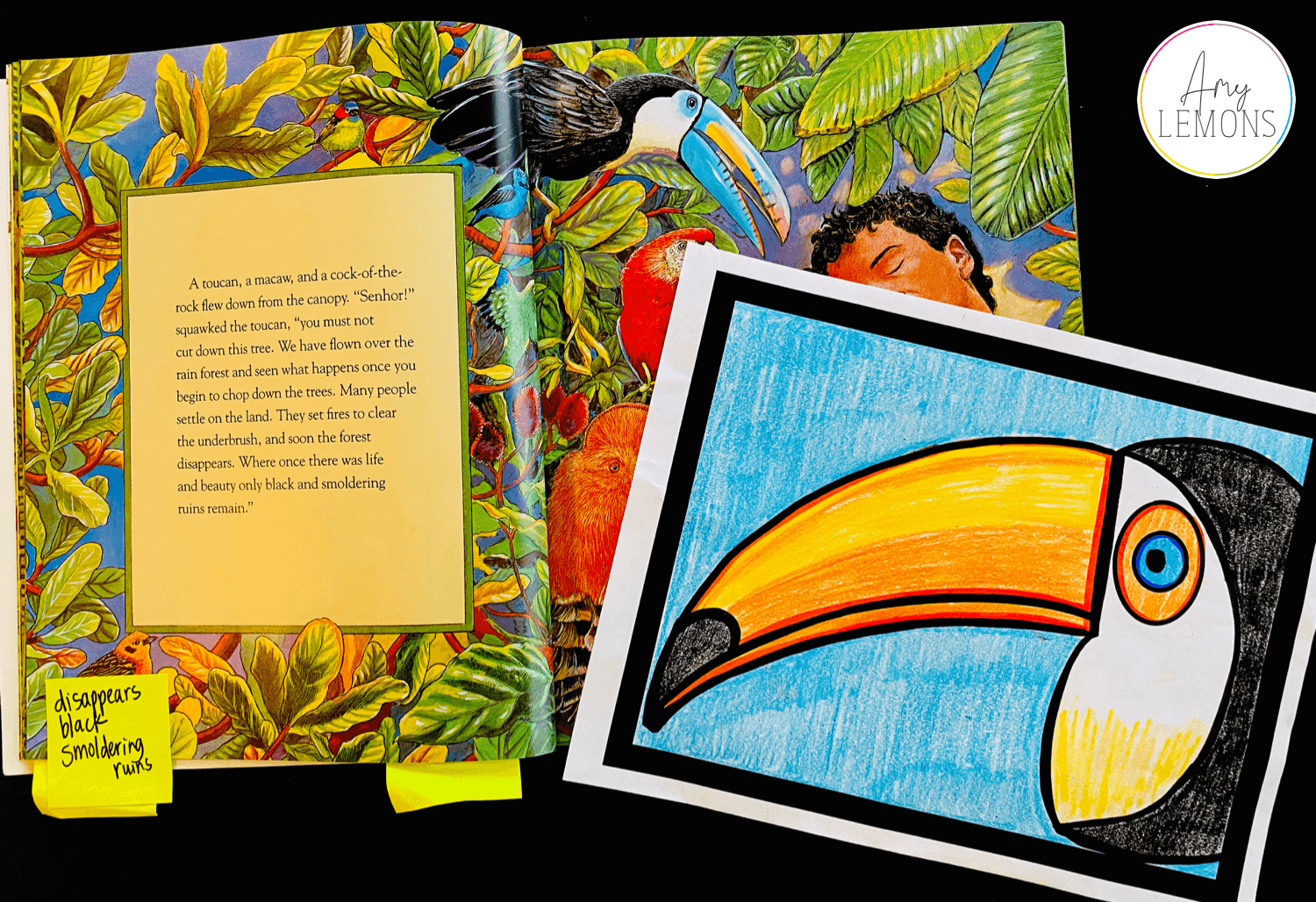 Toucans actually play a vital role in the health of the rain forest. They pass seeds from the fruit that they eat through their digestive systems! Your students can research even more interesting facts about toucans in the document I provide below!
For More Activities:
Click HERE to dive deep into The Great Kapok Tree with your students
Click HERE to find the book on Amazon
The Great Kapok Tree Activities
Subscribe below to grab your FREEBIE! Once you subscribe, check your email (make sure it isn't in SPAM), and click "Confirm Subscription" The document will download immediately after! If you are using a school email address, it may not work. Many districts block emails such as these! Use a personal email address, and you should be good to go! It's also best if you put this email on your SAFE/NOT SPAM list: stepinto2ndgrade@gmail.com.
Even if you have already subscribed to my newsletters, you can still put your information in the box below. You will receive the confirmation link and download through your email.