I love being able to visit classrooms throughout the school year. Seeing students from different grade levels, in different schools, and of different backgrounds really is a blessing. I feel like I learn so much every single time I am with a new class!
I was fortunate enough to visit a first grade class for their Reading instruction. They were focusing on Nerdy Birdy, so I got to spend the day with one of my favorite books!
We focused on discussing the setting of the story. This is a great book to start setting with because it doesn't change too much throughout the story. They do move from the trees to the power lines, but they stay outside for the majority of the time!
We made these little flap-books to record the main character and the setting from the story!
We also drew our main character, Nerdy Birdy, to go along with our flapbooks. I was so impressed with their listening and direction-following skills! These are pretty stinkin' good for 1st graders who have only been in school for 7 days!
After identifying the characters and the setting, the students used building bricks to create a new setting for Nerdy Birdy. This group made a house with a sunroof!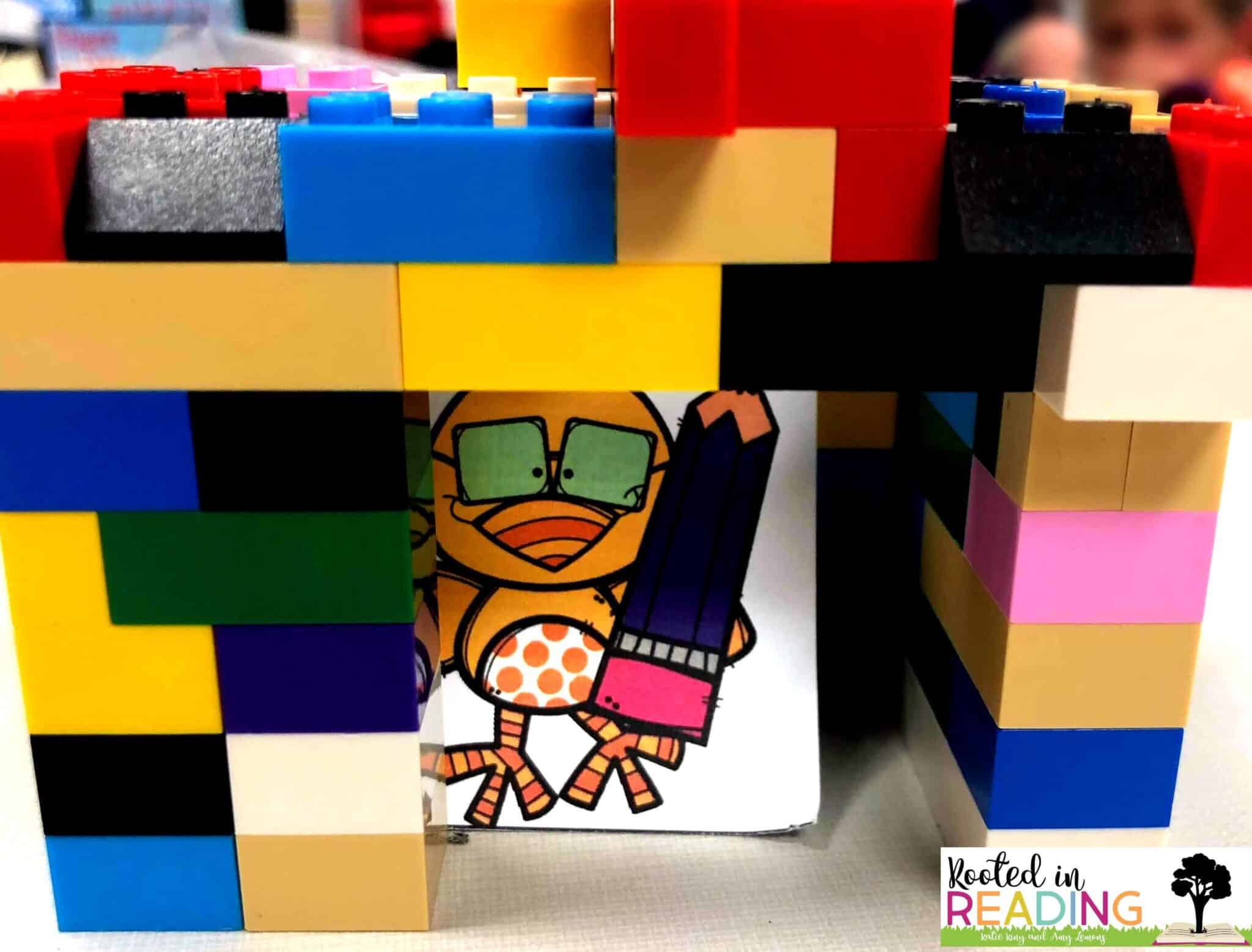 This group created a porch with stairs so that Nerdy Birdy could walk up to the trees. Other groups made pools, cars, and playgrounds. I loved seeing their little brains work to create a new setting for Nerdy Birdy!
After our intro lesson, we practiced identifying the setting for other picture books. I gave each group a different book, they perused the book, discussed the setting, and then we rotated the books. We rotated the books a few times so that students could see how stories have different settings.
Students used their setting card to record the setting for the last book they browsed. Each group got up, shared out their book and setting, and added that to the chart!
I had so much fun with a great book and a great group of kiddos! Can't wait to go back 🙂 If you own 1st Grade Rooted in Reading August, all of these activities can be found in the Nerdy Birdy unit! I also sent this FREEBIE out to email subscribers about a week ago!
If you aren't on my email list, subscribe below to grab your Nerdy Birdy FREEBIE! Once you subscribe, check your email (make sure it isn't in SPAM), and click "Confirm Subscription" The document will download immediately after! If you are using a school email address, it may not work. Many districts block emails such as these! Use a personal email address, and you should be good to go!