Last week I shared how students in third grade began writing summaries. You can find that post HERE! I wanted to share a few more ideas that I've used to spice up our summarizing lessons!
Have you read "Princess Hyacinth: The Surprising Tale of a Girl Who Floated?" It is a precious book about a princess who floats away if she isn't buckled in, tied down, or wearing gowns with heavy jewels sewn in. She just wants to get out and play like all of the other kids 🙂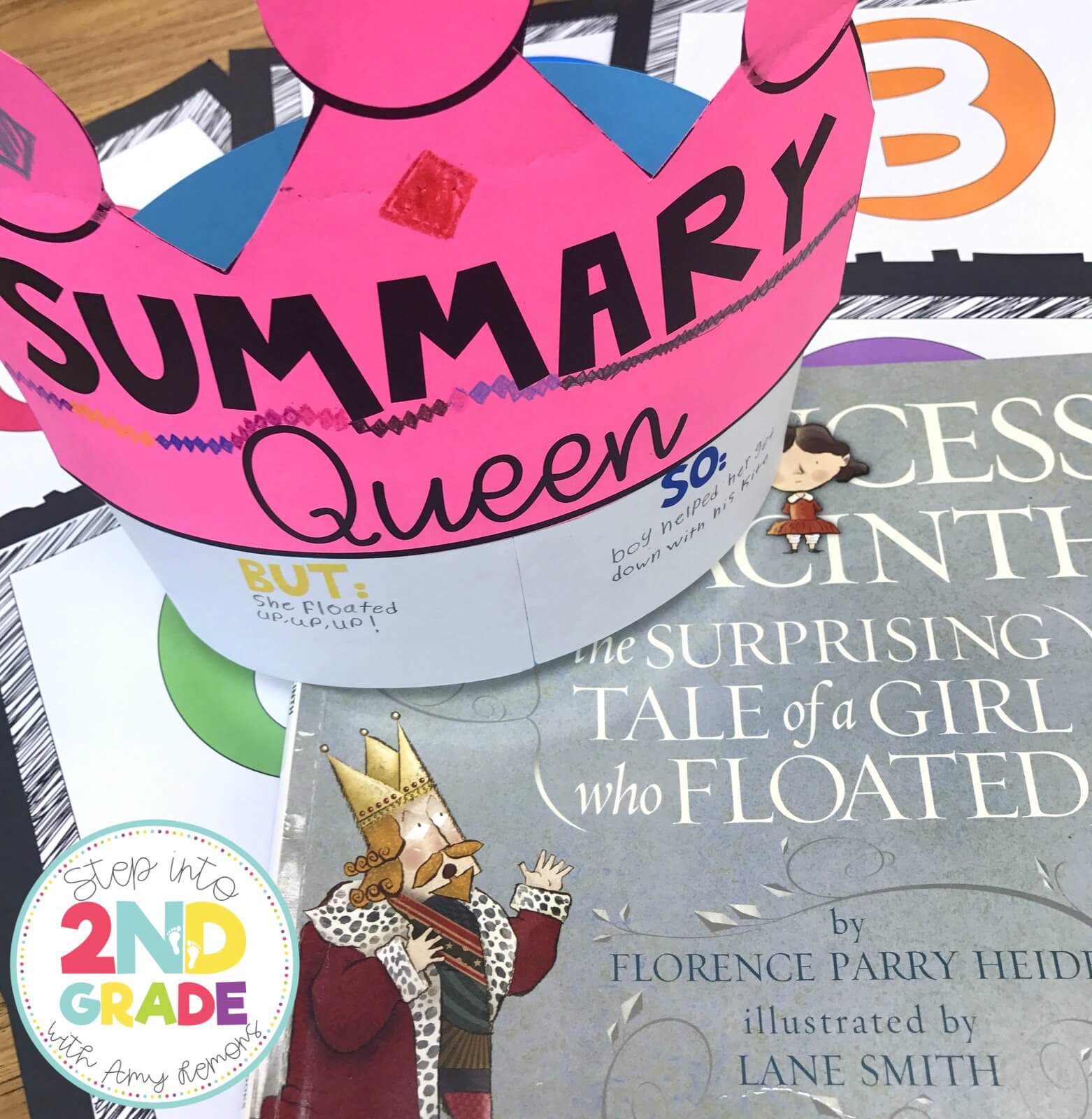 We used our Somebody Wanted But So Then posters to retell the story as a class. Then, we charted a simple summary on our anchor chart. You can get the anchor chart and poster FREEBIES by looking at the bottom of a blog post found HERE! I used sentence strips so that my anchor chart pieces could be used again!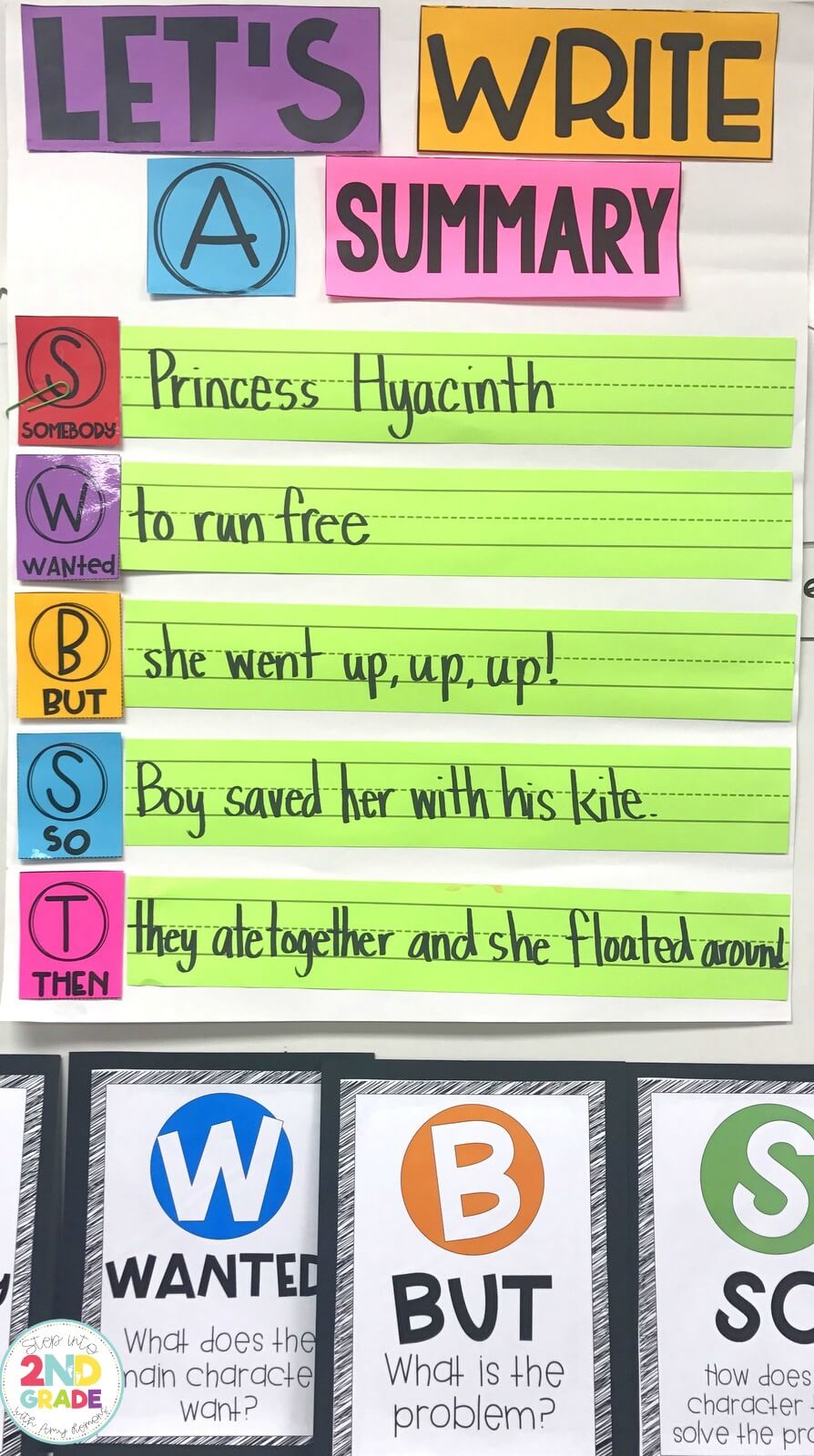 As we were writing down our book summary, students created Summary King/Queen Crowns. They were so excited about wearing their hats afterwards!
To make these hats, I printed the words Somebody, Wanted, But, So, Then on large labels. The fact that they were stickers instead of paper that needed gluing was just another way to get the students excited about the activity! They simply stuck them onto a sentence strip and glued the crown on top!
I loved the little details they added to their crowns!
The summary crowns and labels are found in our Rooted in Reading September for 3rd Grade.
After we read the book and wrote our summaries, it was time to have even more fun! I gave the students Lego challenges that related to the book. I literally dumbed a bag of Legos into four different spots in the room, had students split up into teams, and they got to work! These are CHEAP Legos that you can find at Target (party section or dollar spot),
In this challenge, students created a chair that would hold Princess Hyacinth down… keeping her from floating away! Notice how this Princess chair has a bar that will keep her right in place 🙂
For this challenge, students created something that could retrieve the princess when she floated away! This is an aircraft that has a special grabbing tool to reel her back in! The great thing about these Lego Challenges were:
– They related back to the book
-Students continued talking about the story while creating because they had specific tasks that kept pointing back to the book
-The students worked together!
Don't forget, you can find summarizing FREEBIES by clicking HERE!
Want to save these ideas for later? You can pin the image below!