It's time for Part THREE of my blog post series: Build a Diverse Classroom Library. If you missed the first two posts, click below:
Build a Diverse Library Part One
Build a Diverse Library Part Two
Today we are going to move in a different direction and discuss how displaying books can enhance your classroom library and picking-a-book process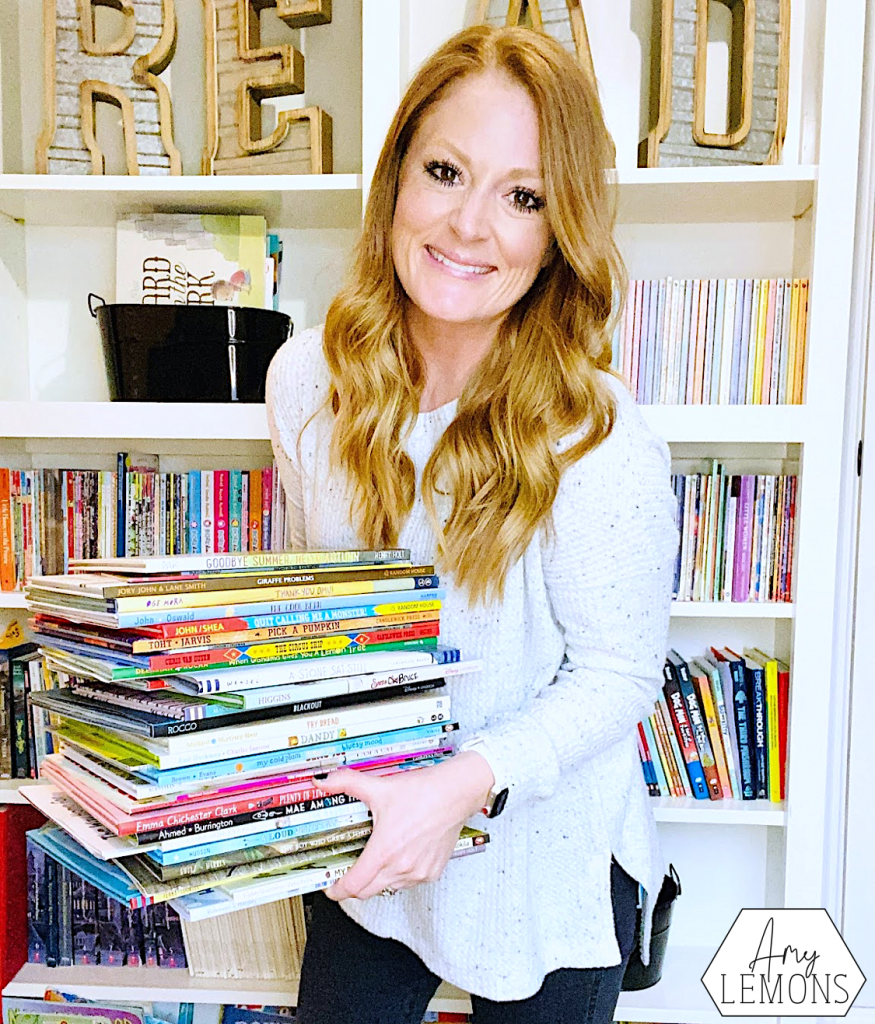 Be Intentional: Books on Display
First up, we can be intentional with the books that we display in the classroom. You might have book easels, display stands, or shelves that are dedicated to showcasing books. This would be a great place to display books that represent many different cultures and children. Think of a group of students walking into a classroom where they immediately see themselves represented in your book selection. That can be a powerful moment for a child.
Book Link: Islandborn / Book Easel is from Hobby Lobby
Displaying Books On the Board
Throughout the years of teaching, I have displayed books in many different ways. Often times I would put books relating back to our main reading focus on the whiteboard tray at the front of the classroom. You can see how I did this when we were doing a nonfiction study about frogs. Think about doing something like this for author studies, genre studies, or nonfiction series.
I found that when we were studying a particular subject, author, or skill, students gravitated towards those books during independent reading time. Rather than keeping those in our book bins, I housed them at the front of the room. Students were able to choose books from the whiteboard tray to read. They just had to make sure that they returned them to the front of the room and did not keep those particular books in their desks or book bins.
Displaying Books on the Easel
Another way to display focus books is by using your classroom easel. I have always loved having my easel right next to me while I'm reading a story. Often times I put anchor charts, pocket charts, or focus posters on the easel. I pick a few books that relate back to our read-aloud on the easel tray. This would be a great way to display a diverse selection of books that relate back to your main read-aloud.
More Ways to Display Books
Before we wrap this blog post up, I want to show you some other ways I display books. I find mixing up book displays helps students to choose books they may never find in the classroom library. It draws their attention and may even get them hooked on a new genre!
First up, the trough. I purchased this farmhouse table trough for my kitchen table but ended up finding a different use for it! We put holiday books or book studies on display in the trough.
Book Links: Grace for President / When Penny Meets POTUS / Sofia Valdez, Future Prez / If I Ran for President
Next, small easels make great book stands. I purchased mine at Hobby Lobby.
Book Link: One Love
Last up, small bookshelves are a great way to showcase the book for the day/week. I love that these hang on the wall rather than sit on a cabinet, shelf, or the floor. This is also a great way to keep track of the books you need for your classroom read-alouds.
Book Link: If Elephants Disappeared / Shelf Link: HERE
You definitely don't need all of the different book displays in your classroom, but hopefully you got an idea or two! I love finding simple ways to switch things up in the classroom and at home.
Pin Now, Read Later
Don't want to forget this blog post? Pin the image below to save for later!
{Amazon Affiliate Links were used in this post}