Teacher Appreciation Week is coming up, so I wanted to share a gift idea with you. This would actually work well for ANY of the appreciation days because it is very generic… great for a teacher, nurse, bus driver, boss, etc!
Between my two kids, we have 6 teachers to celebrate next week. So, I was pumped when I found THIS set of 8 cups. Listen. I know teachers have plenty of cups. But, I just loved these. They are sturdy, the perfect size for a cup holder, and too cute to boot. Plus, $30 for a set of 8 GOOD cups is quite the deal.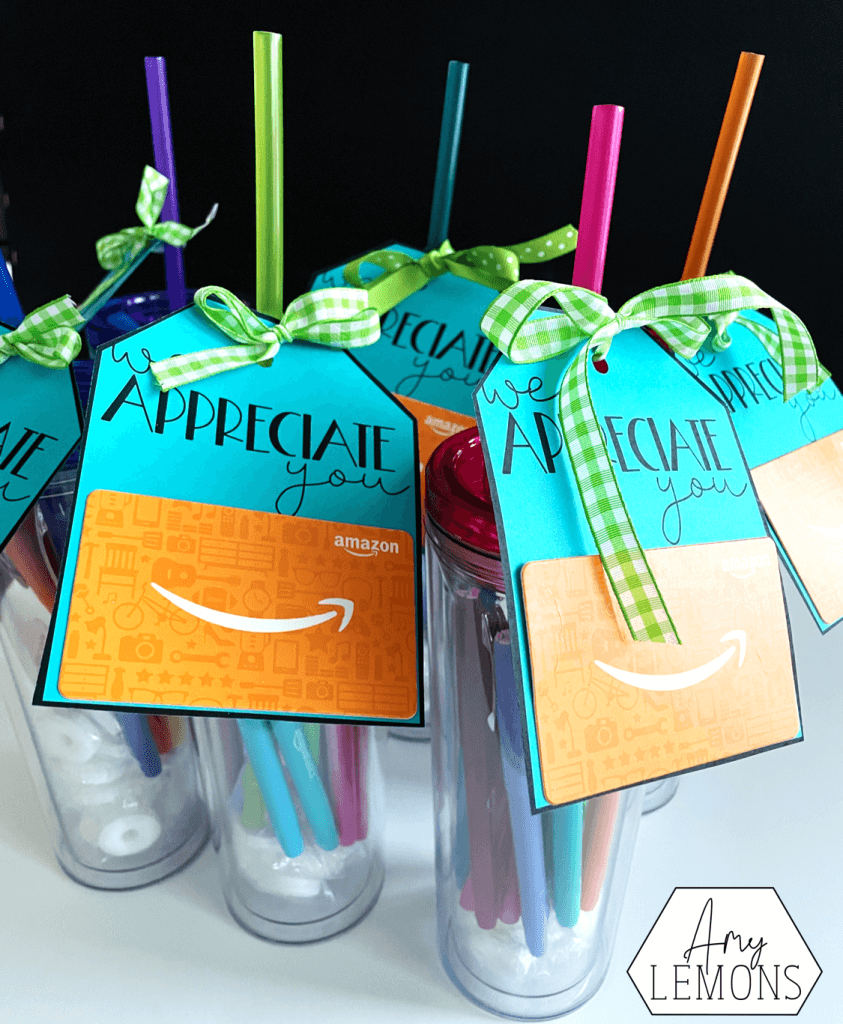 Here's what I did. First, I dropped some mints at the bottom of the cup. This helps makes the pens not move around. Then, I put a set of 12 flair pens in the cup. The Amazon Basics brand is quite a bit cheaper than other name brands which helped when buying so many sets. Last, I made a quick and generic tag to tie around the straw. I left just the perfect amount of space for a gift card to be taped onto the tag. OR, you can not attach a gift card and write a sweet note on the bottom.
This was so simple and so fast to put together. I love that you can attach a gift card to ANY store or restaurant without needing a different tag. Here are the links to everything I purchased:
I hope all of our teachers out there know how much we truly appreciate everything you do for our students day in and day out. The Lemons' family SEES you and THANKS you!
PIN IMAGE TO SAVE FOR LATER
{Amazon Affiliate Links were used in this blog post}