Summer is right around the corner. Can you taste it? Can you feel it? I know this year is so different from every other EVER! I'm sure most of you are OVER distance/virtual learning. I'm sure you are ready for a sense of normalcy again. I feel ya! We are ready to ditch the devices and get out in the sun!
But before we do that, we wanted to share a fun summer-ish activity with you. My kiddos have put together a directed drawing video of a flamingo for you and your students.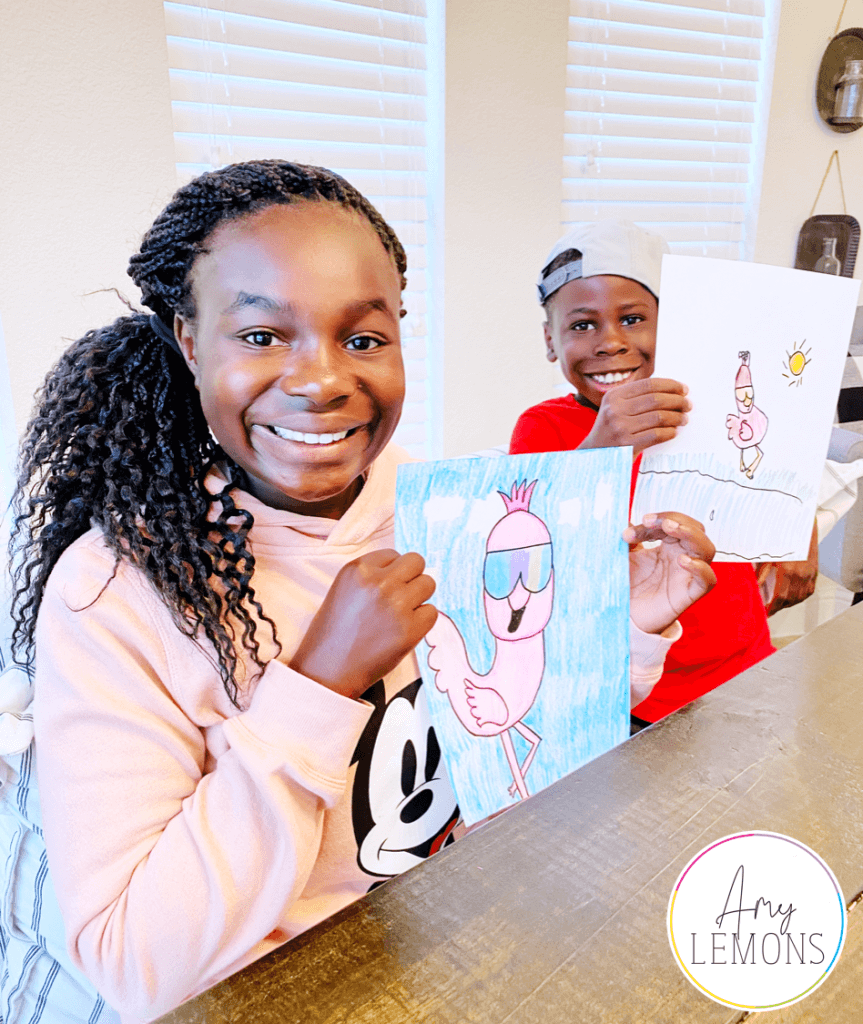 Draw a Flamingo Video
You can share the video with your students using this link: bit.ly/drawaflamingo
Fun Flamingos
Here's a look at the flamingos that Joelle and Israel drew. I love how unique they are even though they followed the same directed drawing steps!
For more directed drawings, click HERE!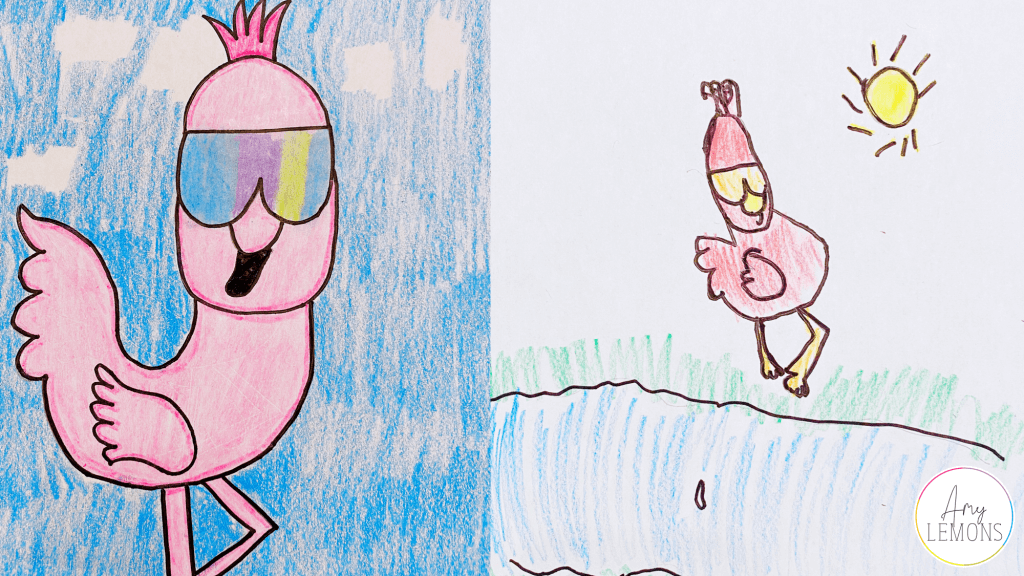 FREE Directed Drawing
In this document you will find links to upload this to Google Classroom and/or Seesaw! I hope that is helpful for you!
Subscribe below to grab your FREEBIE! Once you subscribe, check your email (make sure it isn't in SPAM), and click "Confirm Subscription" The document will download immediately after! If you are using a school email address, it may not work. Many districts block emails such as these! Use a personal email address, and you should be good to go! It's also best if you put this email on your SAFE/NOT SPAM list: stepinto2ndgrade@gmail.com.
Even if you have already subscribed to my newsletters, you can still put your information in the box below. You will receive the confirmation link and download through your email.
Save for Later
Don't want to forget this free resource? Save the image below to your Pinterest boards!