Do you love fall in the classroom as much as I do? I may not care for actual spiders and bats in real life, but I absolutely can't get enough of them in the classroom! Students go crazy for all things creepy crawly in October.
So many of our October Rooted in Reading books have themes of pumpkins, spiders, bats, and owls. I wanted to create a research document that could be used by any of our RiR grade levels. So, here's what I came up with:
I created a Research Resource list for each topic with online resources and videos for your students to utilize. Then I created a Research booklet that could be used with any topic you choose!
Spiders
Our first topic is spiders. I found 7 great online resources for your students to use.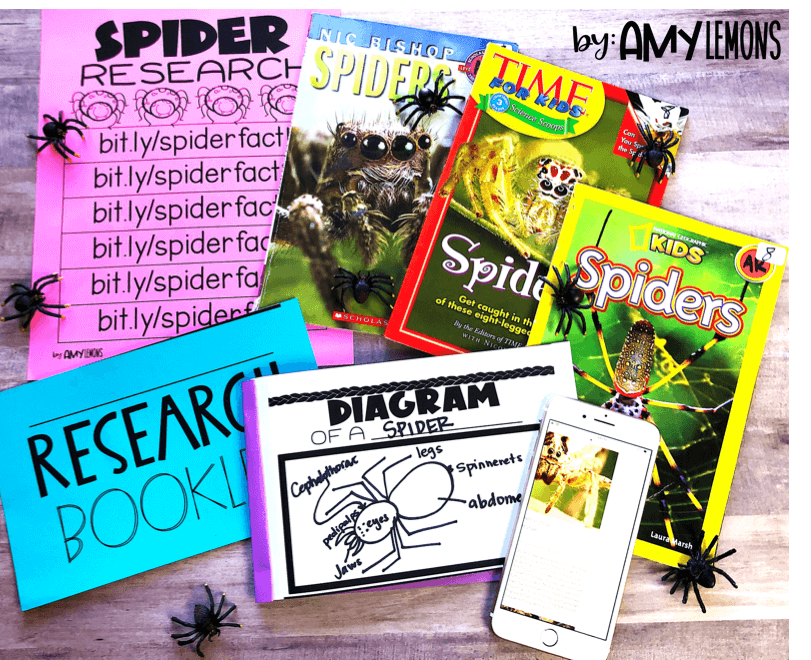 This pairs perfectly for Spiders in our 2nd Grade unit. You can also find Spiders sold separately HERE.
Pumpkins
The second topic is all about pumpkins.
You can use the pumpkin research with Picnic at Mudsock Meadow in third grade.
Or Pumpkin Soup in first grade!
Bats
Our third topic is BATS!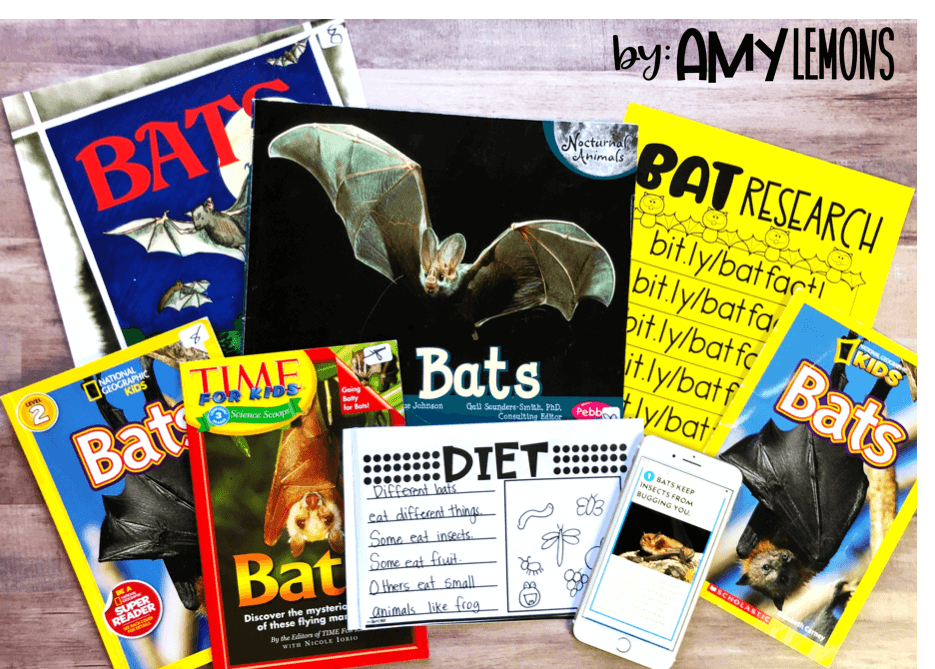 It goes great with our 2nd Grade unit Stellaluna (that we also sell separately HERE!).
Owls
Our last fall topic is Owls!
Owl research would be so much fun to do with Hoot in Peep in 1st Grade!
FREEBIE
Now for your Research FREEBIE!
If you aren't on my email list, subscribe below to grab your Fall Research FREEBIE!  Once you subscribe, check your email (make sure it isn't in SPAM), and click "Confirm Subscription" The document will download immediately after!  If you are using a school email address, it may not work.  Many districts block emails such as these!  Use a personal email address, and you should be good to go! It's also best if you put this email on your SAFE/NOT SPAM list: stepintosecondgrade@gmail.com.