This summer I have vowed to host some organizational series on this little blog of mine. Well, I was only going to do teaching organization, but I quickly changed my mind. After all, being organized at home helps you be more organized and efficient in the classroom as well. You can check out my Bathroom Organizational Post HERE!
Now, one thing you should know is… I am not Marie Kondo and I have not watched any of those shows. I do what works best for me. It isn't perfect. It doesn't all match, and things are not folded to perfection. I would rather put systems into place that I'll actually keep up with. I will never care that much about folding or hanging clothes in a certain direction. So, these pictures aren't even picture-worthy, but I am 100% fine with that. Also, I find it more relatable when people show their real lives, so here we go!
Golly bum, that stinkin' green watch band is crooked. See. I told y'all it isn't perfect. When I went to organize my jewelry I found a couple of great organizational tools on Amazon that I wanted to share. I found apple watch band holders… which I didn't even know existed! I LOVE buying new bands for my watch. I have never been a watch-wearer, but my apple watch is on me almost every second I am awake!
I also found this great Jewelry holder that now holds some of my earrings (all of mine would not fit, but I had an earring holder from a flea market already so I just needed a little more space). I like how it has a shelf where I can put a few pieces that won't hang nicely anywhere else. I also have two jewelry hooks that hold my dainty necklaces and my bracelets. I don't wear a ton of bracelets, so I didn't need too much space for those.
Next up.. my drawers. They were a DISASTER. I did not even know that drawer dividers were a thing, but good golly they are miracle workers! They came in a set of four, so I was able to organize two of my drawers into three sections. In this drawer I did my sweatpants, shorts, and athletic shorts.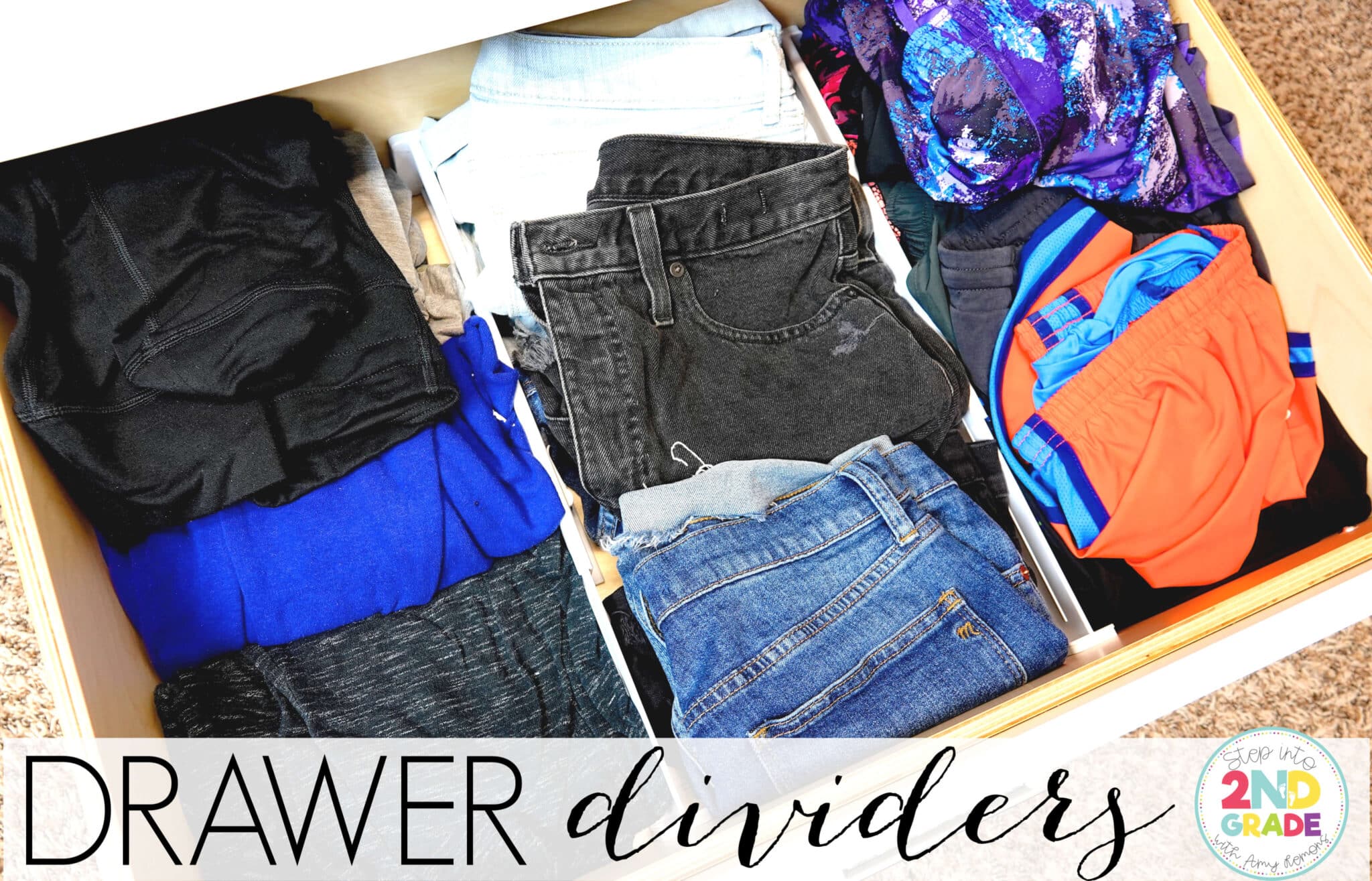 After I found those drawer dividers, I knew they had to make something similar for shelves… and they do! Jared always threw his athletic shirts on top of this shelf (seen below). These shelf dividers now keep his things nice and tidy. He's got his long sleeve shirts, t-shirts, workout tanks, and other tanks. He will NEVER have them folded perfectly, but I'm okay with that. At least they aren't spilling over onto the floor now!
Here are links to some of the things I found:
{Amazon Affiliate Links included in this post}